"We are not only realizing that we are decolonizing, re-designing, and liberating our futures in our own city, in our own ways, but we are arduously building off of anti-colonial work that seeks to reclaim our pasts, our presents, and our perceptions of times and spaces, because our futures (nuestros futuros) are already here performing, disintegrating and reconstituting within our lives and environments." by MFI

The Mobile Futures Institute (MFI) is a retrofitted shuttle bus that will serve as a meeting place, classroom, workshop, library and mobile installation that will move along designated routes across the city. Entitled Mother Earth. Water is Life, No More Carceral State, and Counter-Narratives, the bus' three routes explore varying notions of the city's futures, ranging from the decolonization of Turtle Island to environmental racism and economic justice. As the bus makes predetermined "stops" along this programmed network, it establishes deeper connections with organizations and communities already involved in Philadelphia Assembled, as well as new relationships beyond the scope of the project network. In the process, the Mobile Futures Institute becomes a recording and collecting device for the city's alternative futures.

This site takes place on the ancestral and stolen territories of the Lenape peoples.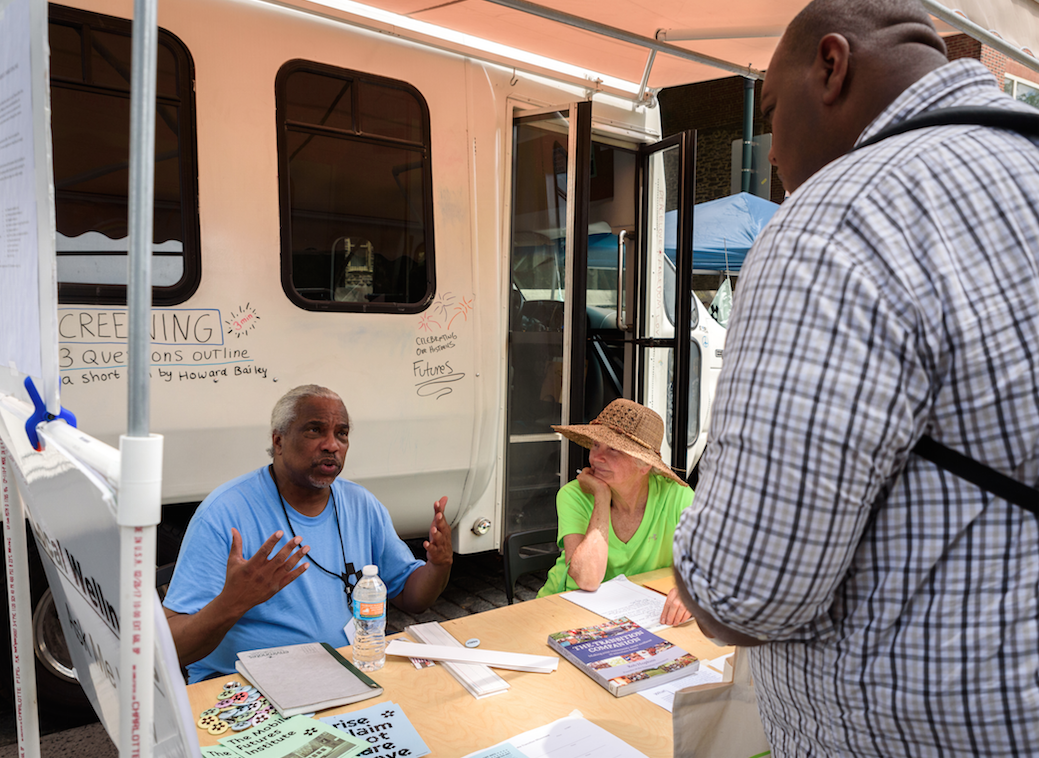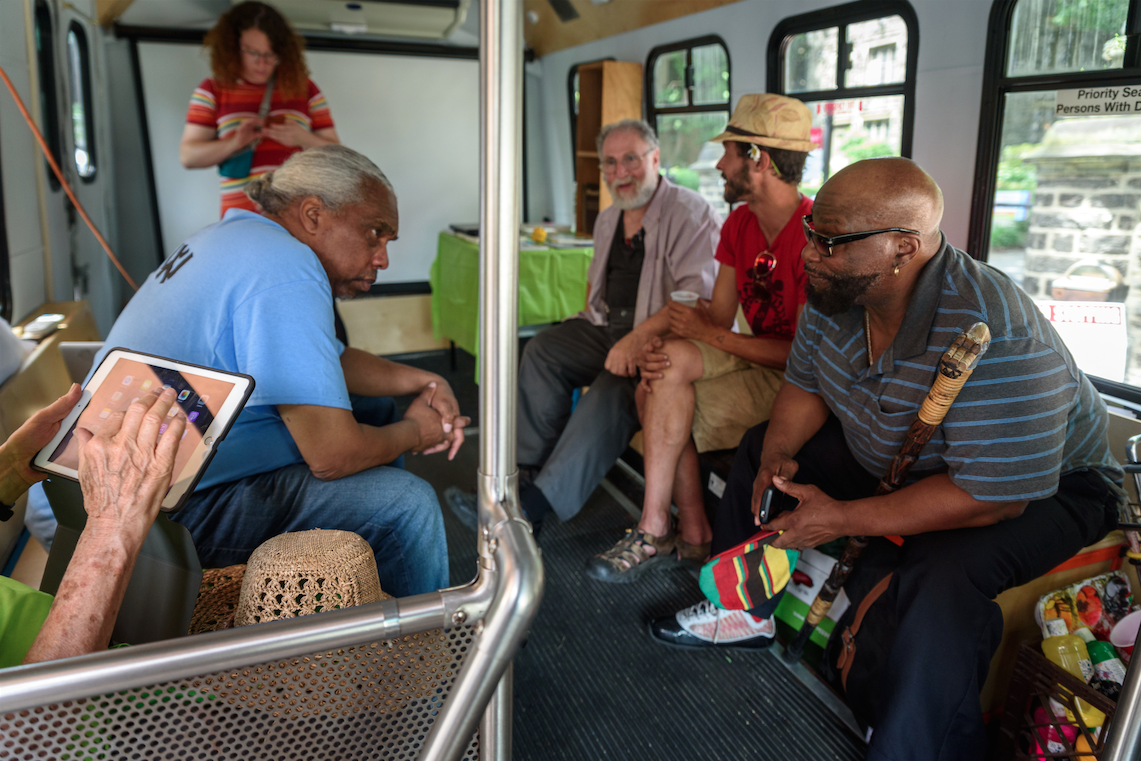 Germantown Festival and the Mobile Conversation Tent with Howard Bailey
Photos by Tim Tiebout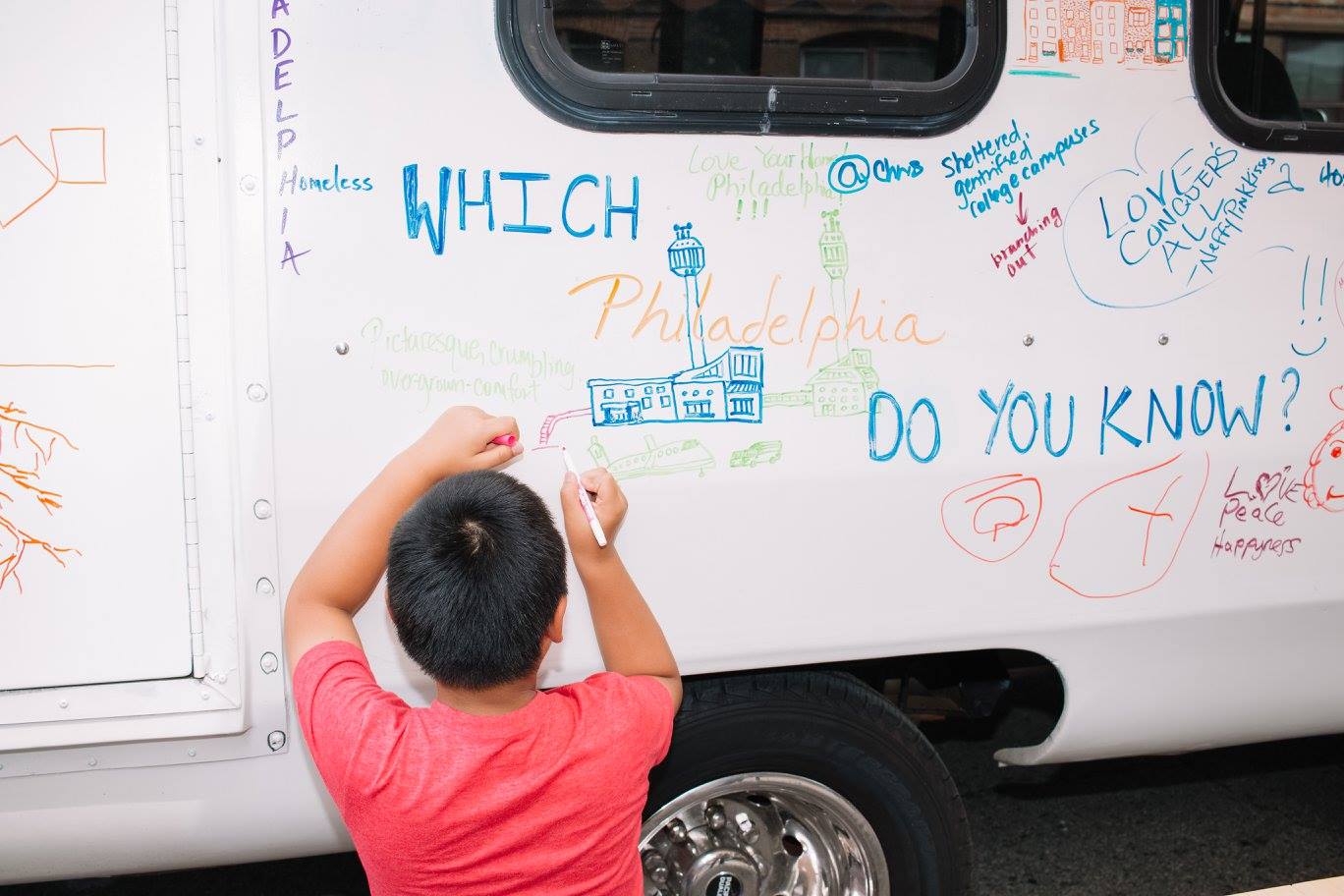 11th Annual Lancaster Ave Jazz & Arts Festival
Photo by Kevin Smith